Ikki68 x Aurora R1
All Aurora for vendors were sent to our logistic company the day before yesterday. They are counting all boxes, preparing custom documents and booking ships/trains/trucks, whatever available fastest and safest economic method we can choose. Most shipment are scheduled to depart in the coming week and will take  25-45 days to arrive at different vendors if everything moves smoothly on way.
Orders on Wuque studio website will be starting to deliver in the coming week.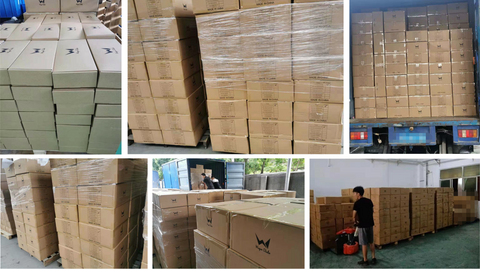 Aurora R1 Badges
Badges' CNC work is still in process, we have near 200 badge designs, so it is taking longer than we expected. We will update some image in the badge channel this week and try our best to deliver in August.
Aurora x Stargaze 
GB still live here, and very limited available from different vendors.
WS Titanium Pullers and Mini bear Switch Openers In Stock
Most vendors already received them please also check your closest vendors!
Buy Titanium Pullers here.
Buy Mini bear switch openers here. 
Aurora x PnC
We are expecting product sample from manu. Estimated to deliver to vendors in Sep. 2021.
Aurora x Dreamscape
All invoices sent to vendors to collect payment, meanwhile, we already request manu to make sample.
Geekark Lancelot 
Geekark finished 1st injection, but colors are not right. They are doing it a 2nd time today, and expect to send to us in 3-4 days. We will update this again to the channel once we have them.