Y·8 Standard Edition - 2.3 kg
Y·8 Heat coloring Edition -2.7 kg
Ai03 unified daughter board
Teflon Adhesive Strips ( for fixing the JST terminal wires)
The Heat coloring edition uses a thermal coloring process for brass accessories, and there may be some unavoidable dust points.

The CNC Raw edition doesn't have surface treatment, and there may be oxidation after long use.

There will be a slight color difference between the top and bottom case.

Small dust points/micro scratches that are only visible at just the right angle of lighting, small scratches inside the keyboard case, or dents on the case that are not visible when the keyboard is fully built.

These are normal and within our quality acceptance. Joining in Y·8 group buy means agreeing to KeynoWorks production policy, and Keyno Works reserves the right to interpret.
Since there are so many variations, images provided on the product page are renders and are for display purposes only. The renders are given to provide an idea to what the final product will look like. The physical product may have some differences. Please also refer to the prototype's photos as reference before purchasing.

Please note that this is a group buy. Estimates are our best guesses, they're not guaranteed. Delays and setbacks may occur. DO NOT PURCHASE if you do not agree with the terms and conditions.

There will be a 4.4% fee on order cancellations and refunds after placing an order.

Your payment method will be charged as soon as you place the order. There are no refunds or cancellation after the group buy ends.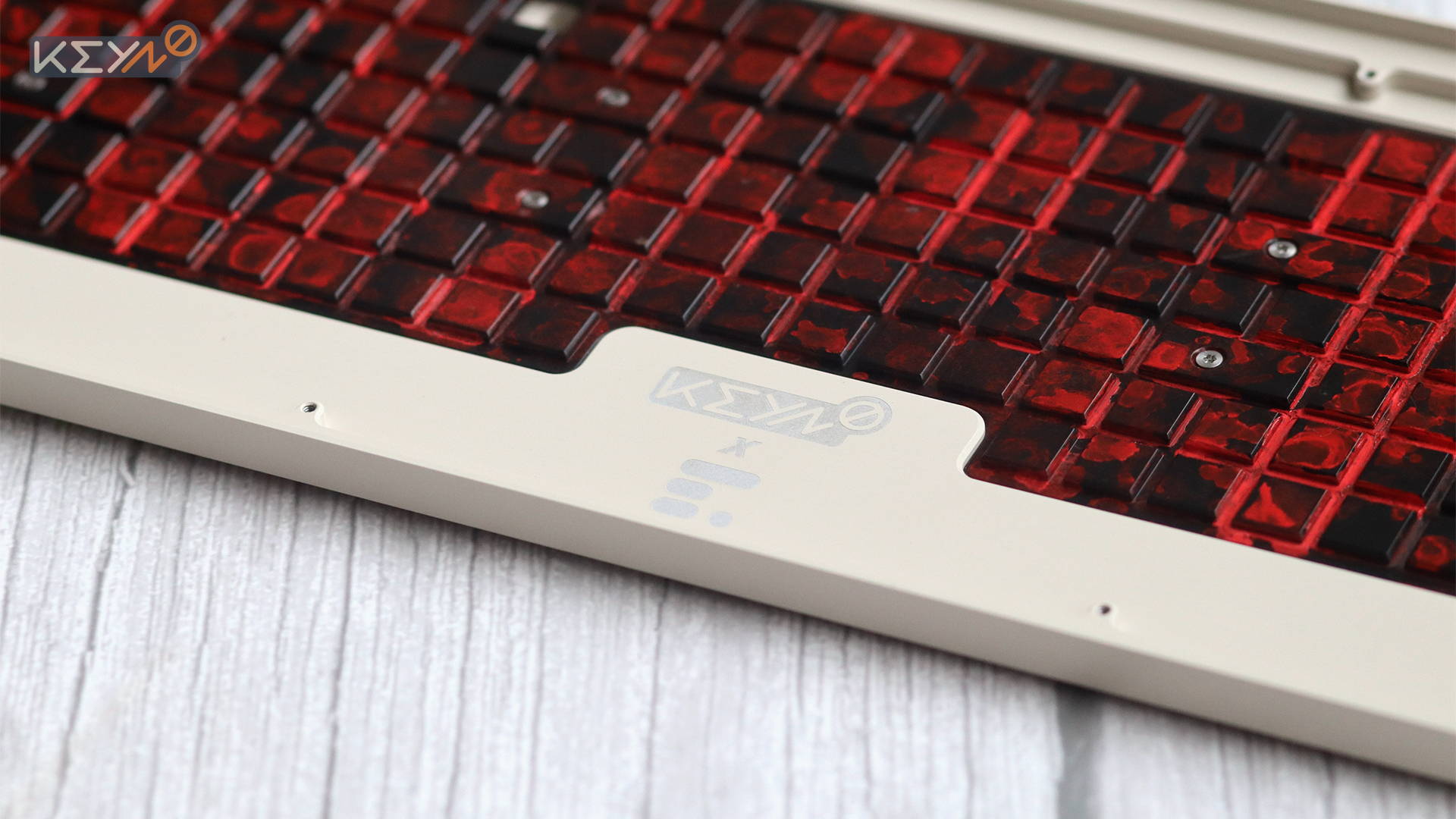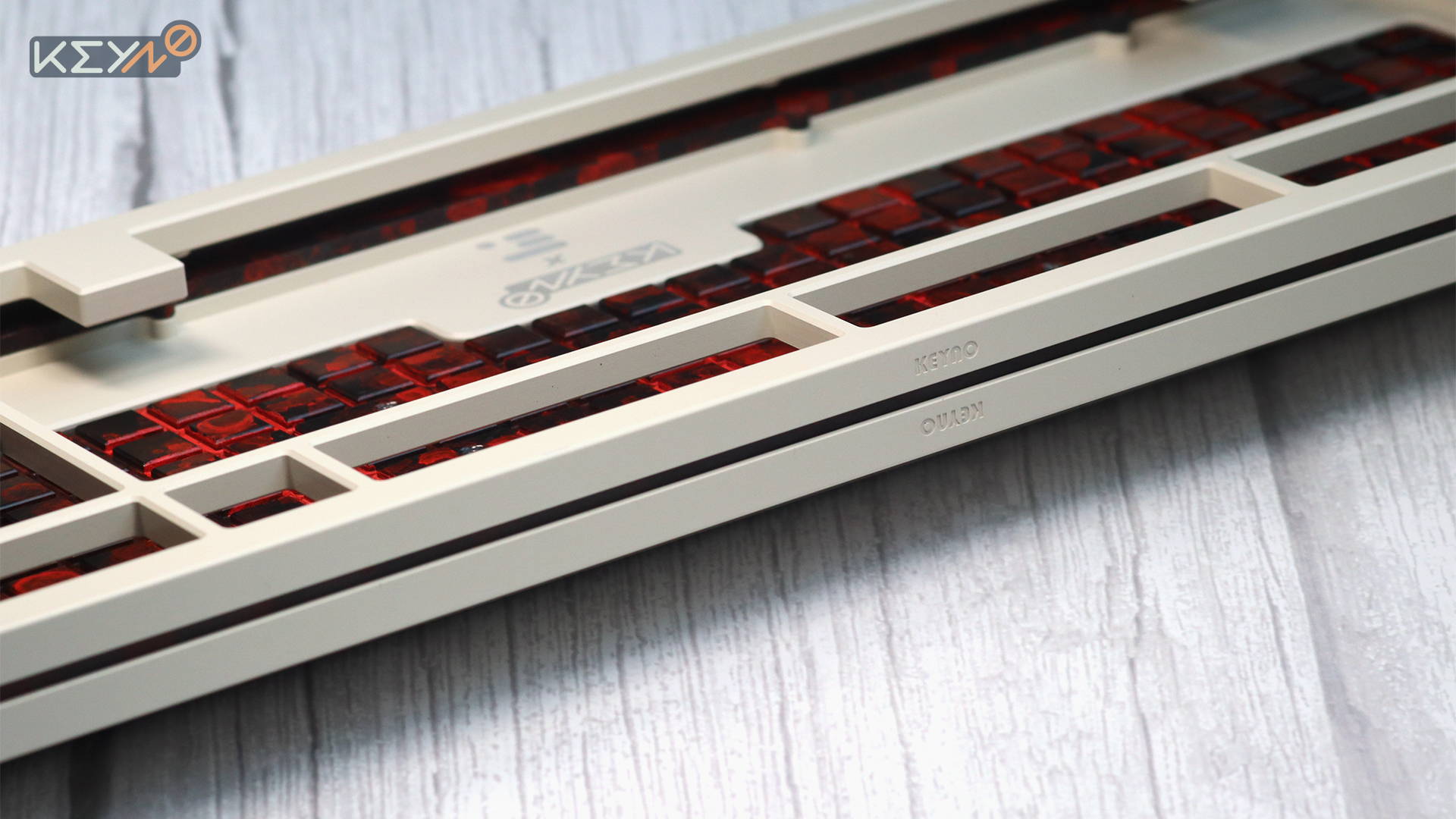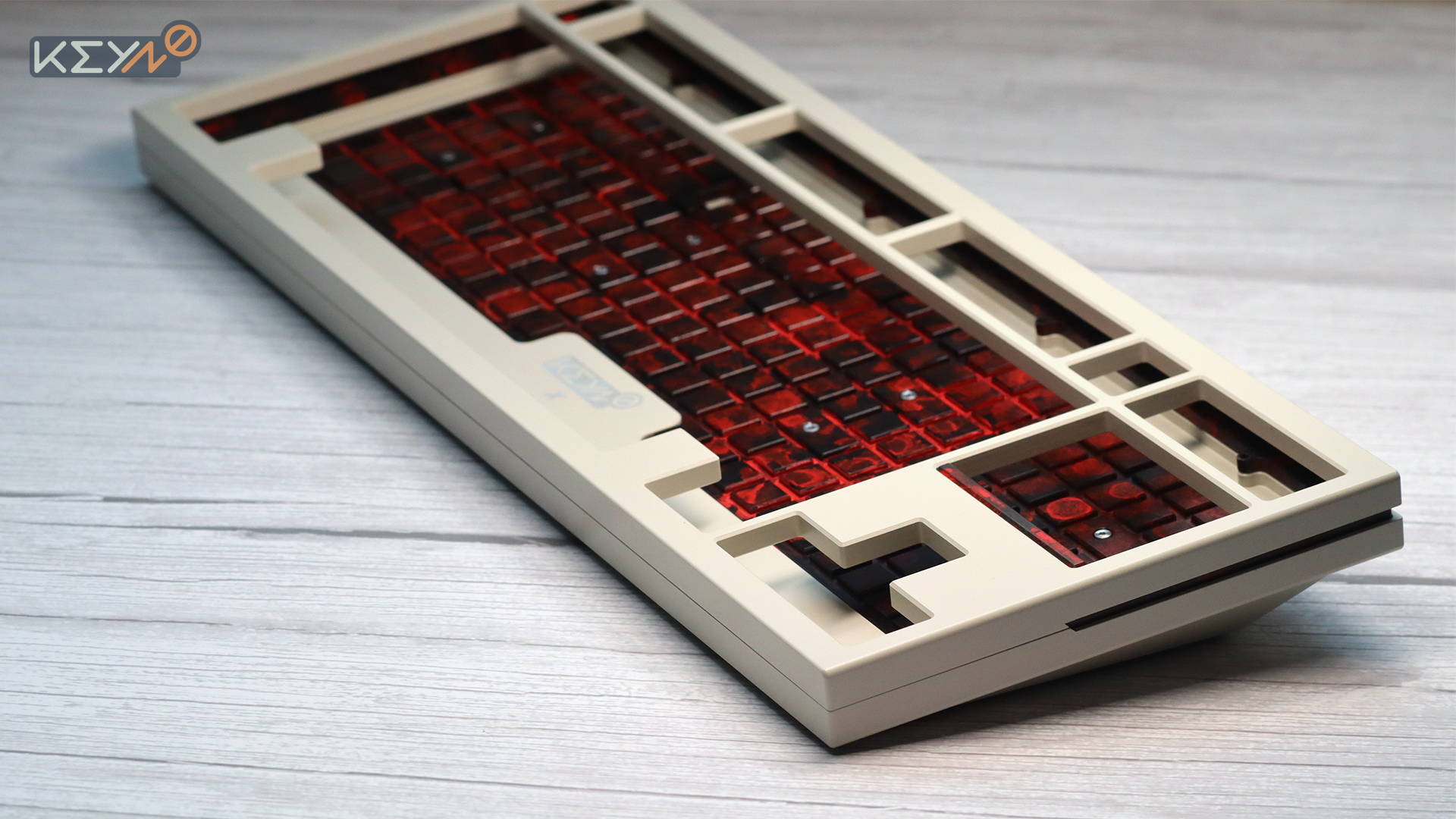 NEW HASSLE FREE SCREW DESIGN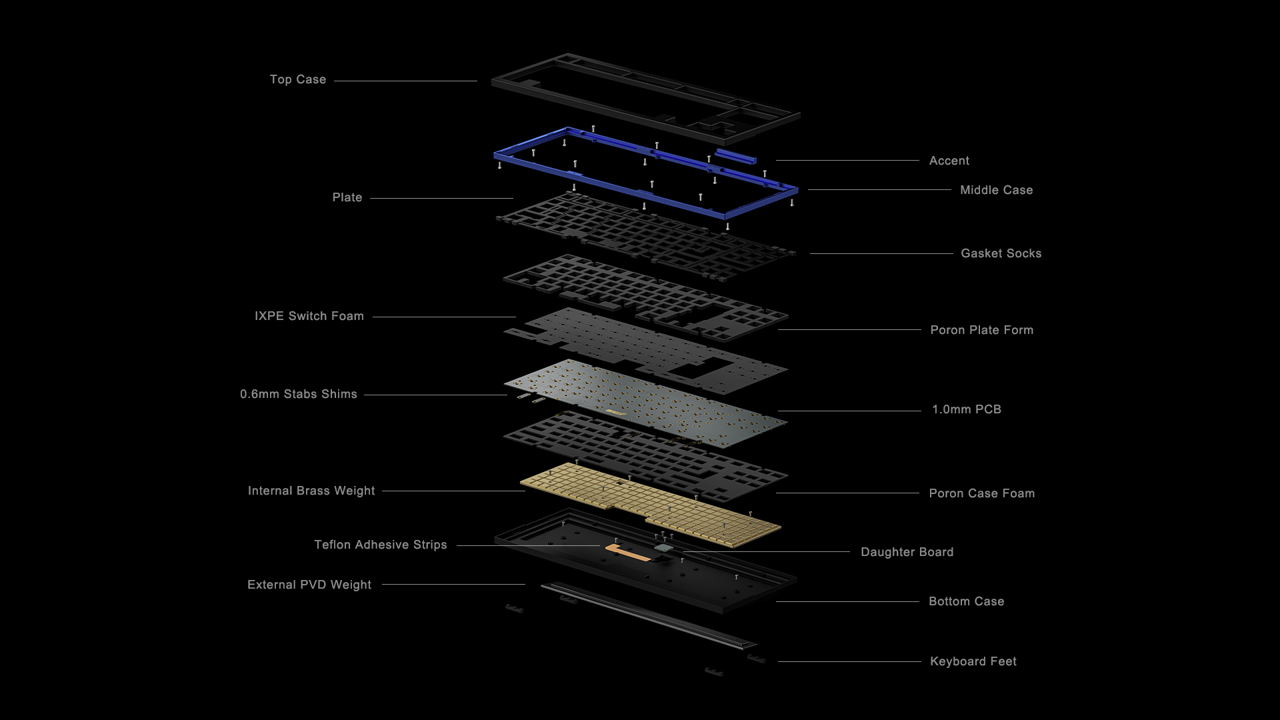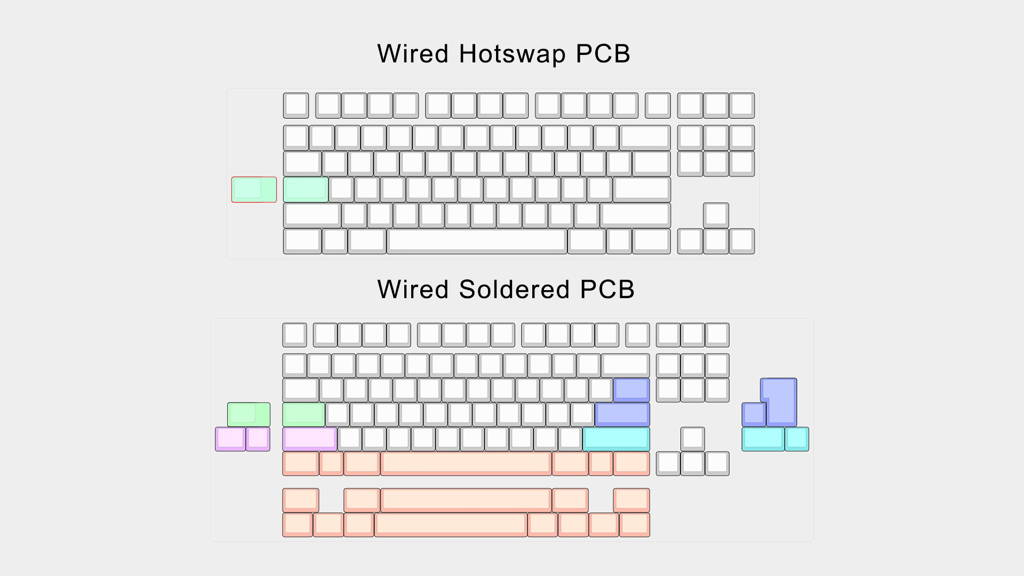 INTERNAL " WAFFLE" BRASS WEIGHT
INTERNAL " WAFFLE" BRASS WEIGHT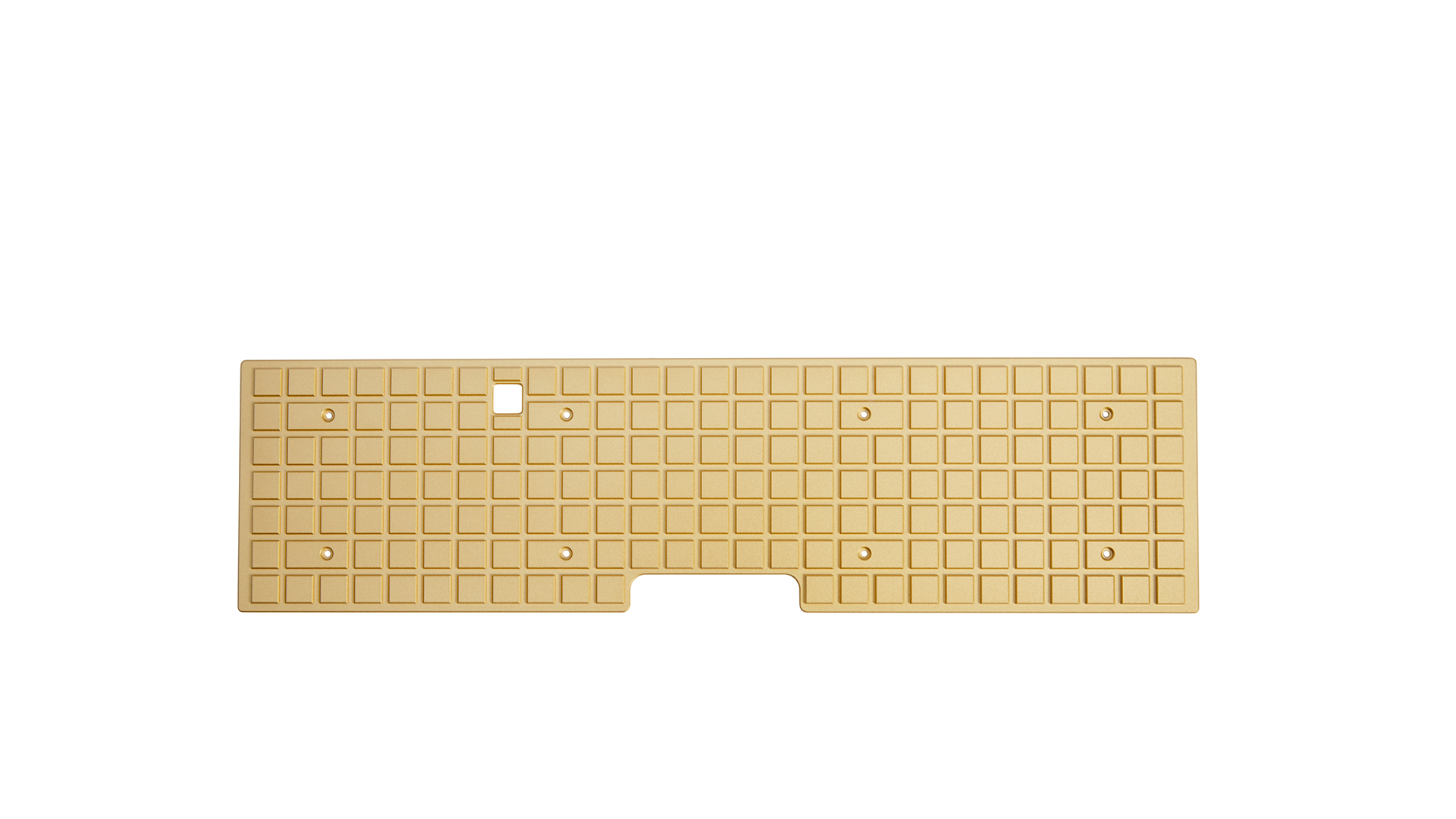 1mm PCB, THICK BLACK CORE (NO FLEX CUT)
1mm PCB, THICK BLACK CORE (NO FLEX CUT)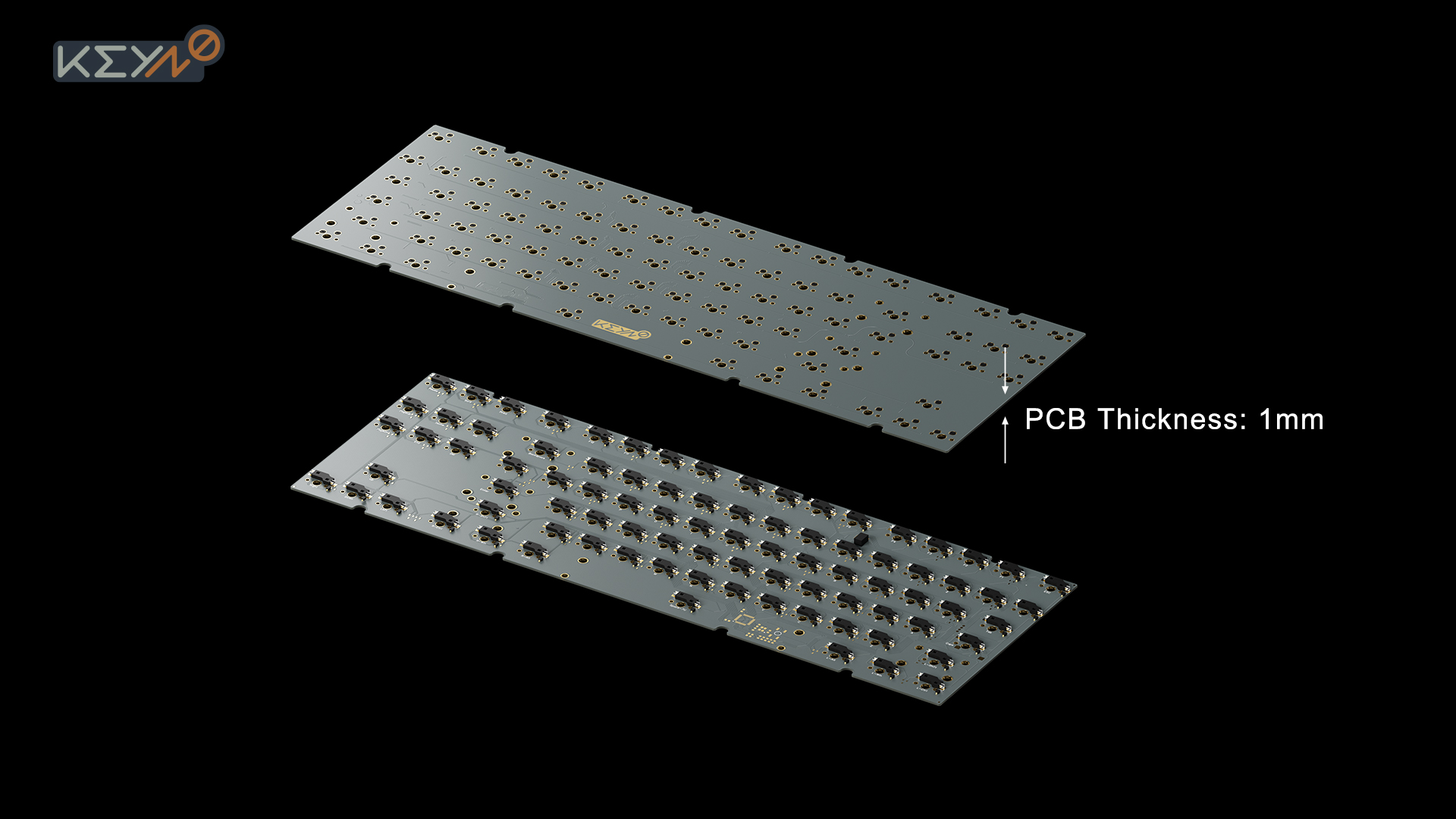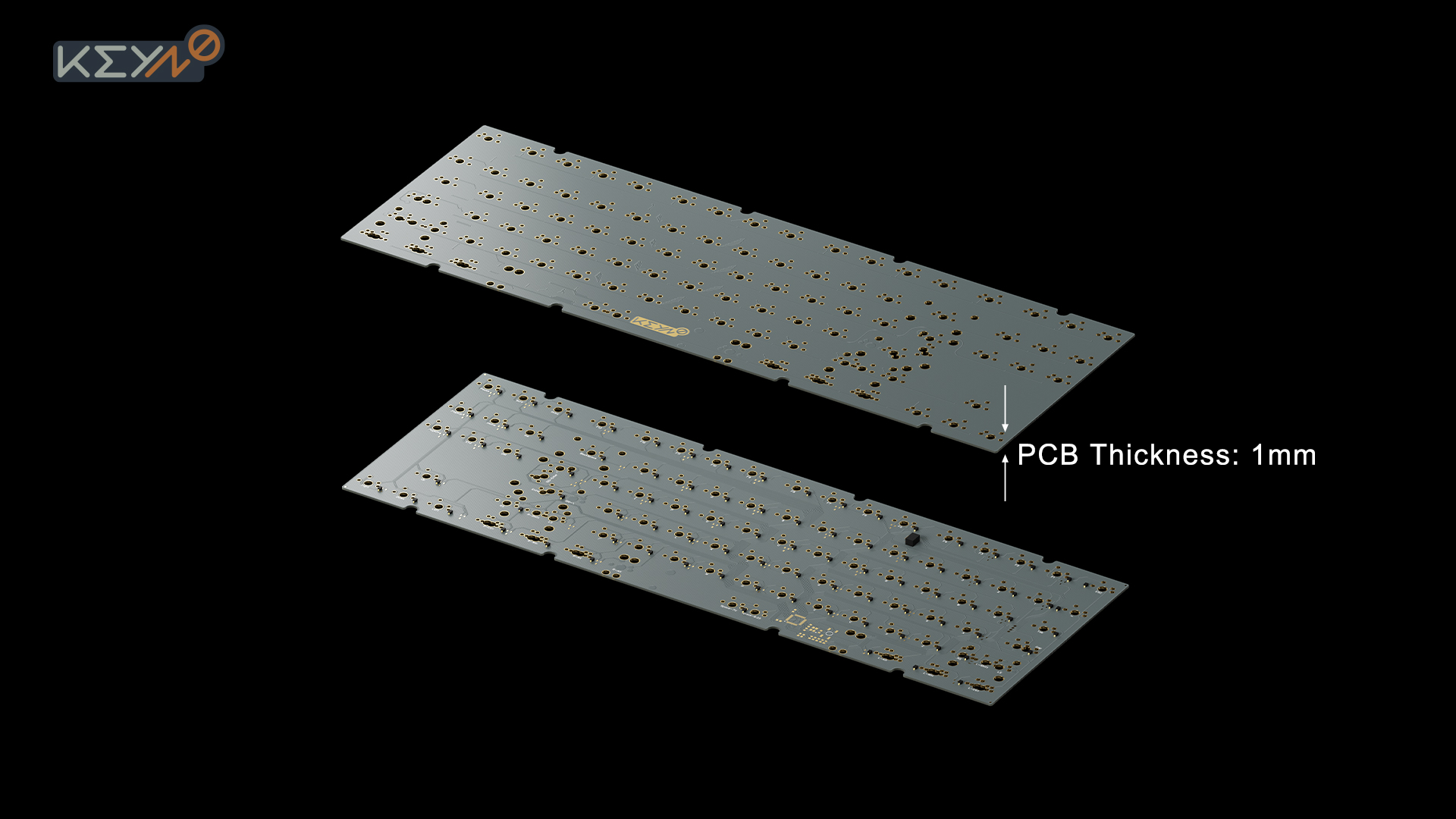 Y·8 COLOR EDITION OPTIONS